Welcome to St. Catherine's!
Welcome to the website of the Parish of St. Catherine of Siena! Our parish is a vibrant, growing community with a passion for service and the love of Christ.

Please take some time to look around our site, and be sure to let us know if you have suggestions for improving it. We're glad you joined us!


Parish News and Information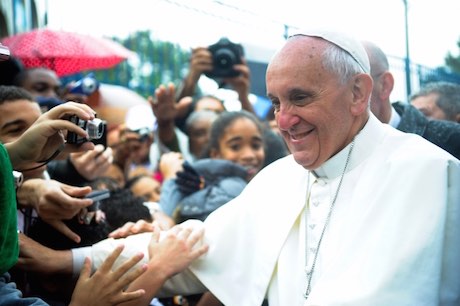 You can watch Pope Francis' visit live right on our website!

Pope Francis' historic visit to the US is this week. Even if you can't attend the events in person, you can view a livestream of the Pope's events on our website, courtesy of The US Conference of Catholic Bishops, ParishSOFT and Media Fusion.

Just click here to watch the live broadcast.

(Image via Wikipedia.)
New St. Catherine's parishioners will be welcomed at the August 30th Family Mass at 9:30 a.m. Light refreshments will be offered following Mass and all are invited to introduce themselves to the parish's newest members.

Family Mass is held monthly with younger parishioners serving in key roles during the Liturgy, including greeters, ushers, altar servers, lectors and hospitality. The Mass also features a special Homily geared to parish children.

All are welcome.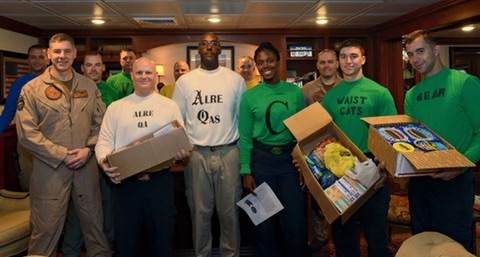 The St. Catherine's Veterans Apostolate participated in an outreach project for a collection of items needed for sailors aboard the USS Theodore Roosevelt, dispatched off the Gulf of Aden on the Yemen coast. Pat Dziubek shared the news that the Care Packages have reached their destination:
Finally and happy to know that our efforts were a success! The Veteran Ministry received this pix of some happy soldiers. One of them is actually holding our bulletin in his hands. Thank you to all of our parishioners for the items donated. They actually made the long journey to the USS Theodore Roosevelt.
Eagle Scout and St. Catherine's parishioner Alex La Tournous created a way for the homebound to receive The Word of God when they can't get to Mass. He and his fellow Scouts read select Scripture readings that the homebound can borrow on CD along with a CD player and headset. Or, they can stream the readings with one click from a web page he created for our parish website.

If you or someone you know would like to have the Word of God available for listening in your own home, just click here to launch "The Word of God" project or call the Parish Office for more information.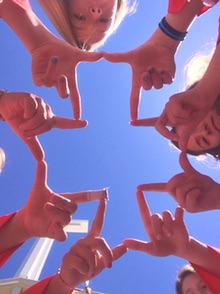 On May 23rd and 30th, forty-one St. Catherine's eighth graders were confirmed in the faith, receiving the final sacrament of initiation -- after Baptism, First Penance and Eucharist. The Parish Center was full of family and friends of the Confirmandi as they received the sacrament.

Read more...
Mass Schedule
Mon, Tues, Thurs:
8:00 a.m. (Church)
Wednesday:
7:00 p.m. (Church)
Saturday:
4:30 p.m. (Parish Center)
Sunday:
8:00 a.m. (Church)
9:30 a.m., 11:00 a.m. (Parish Center)
Parish Calendars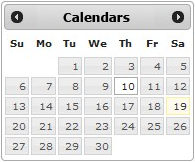 Upcoming Events
October 25: Family Mass - 9:30am @the Parish Center
November 7: Mass of Remembrance - 10:00am-Noon @the Church