Welcome to St. Catherine's!
Welcome to the website of the Parish of St. Catherine of Siena! Our parish is a vibrant, growing community with a passion for service and the love of Christ.

Please take some time to look around our site, and be sure to let us know if you have suggestions for improving it. We're glad you joined us!


Parish News and Information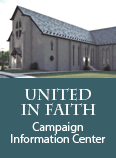 To those of our Parish Family away this summer: Welcome back! For the latest news and happenings on our building campaign, "United In Faith: Building for the Future," check out our news in the bulletin, which will appear about every two weeks or so and on the church website at www.scochurch.org/future.

The schematic design of our church was unanimously approved by our Steering Committee and we will now be moving toward the developmental phase of the project.

Our Progress

Our Parish Family is 650 members. As of September 12th we have received 183 Family pledges, representing 28% of our parish families.

$882,745.00 Campaign total raised to date.

Have you pledged yet? It's not too late.

Please prayerfully consider and pledge what you can. We need your help! There are many ways to do so. (some questions raised about pledges are answered below)

What is a matching gift program and can St. Catherine of Siena get money from these programs?

Through matching gift programs companies support employee charitable giving. Companies match gifts made by employees to a wide variety of non-profit organizations, but there are often restrictions and many businesses will not match gifts made to churches. To see if St. Catherine of Siena is eligible, please talk to your company's human resources office about guidelines.

Can we make our gift through stocks?

Appreciated securities offer donors an income tax deduction for a charitable gift and donors avoid capital gains tax that will be incurred through a sale. Please consult your tax accountant for advice. Call the parish office for information on how to transfer the stocks to the parish brokerage account.
St. Catherine will be hosting a Tricky Tray on Friday, October 7, 2016 at The Elks Lodge, Flemington, beginning at 5:30PM. The activities of the night will consist of dinner (optional), Tricky Tray and Special Raffles.

Prizes will include theme baskets, gift certificates, event and amusement tickets, services, sports tickets/memorabilia and merchandise. Additionally, monetary donations to purchase items or offset the cost of supplies are appreciated.

Participation in our Tricky Tray will allow more of our financial resources to be focused on the spiritual and charitable needs of our Parish and community. These funds will offset the cost of our new building expansion.

Your donation of time, talent or financial support are critical to our success and are welcomed. If you would like to be a part of this team or for any questions, please contact Carol Rocha at 908-616-2397 or email St.catherinetrickytray@yahoo.com.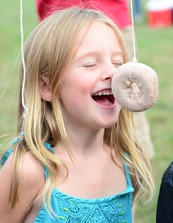 St. Catherine's Annual Parish Picnic will be Sunday, September 18th at the Parish Center. Anyone interested in helping out is asked to contact Lori Young at young20@centurylink.net.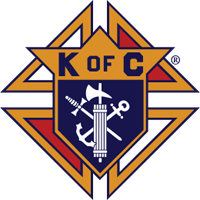 St. Catherine's Knights of Columbus are offering "Good Samaritan Scholarships" to a registered boy and girl parishioner. These Scholarships will be awarded to individuals who have demonstrated the qualities of a "Good Samaritan" through activities they have been involved in with the Church, the community and charitable organizations. Essay applications are due June 1st and more information is available here.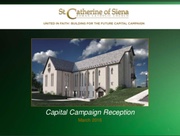 The slide presentation from this month's Capital Campaign Reception is now available for viewing.

It contains important information about our expansion project, including updated renderings of the proposed expanded church, cost estimates, information on pledging and more.

Whether you were at one of the receptions or were unable to attend, this information may help you make a prayerful decision about the level of support you choose as the project moves forward.

Read more...
Mass Schedule
Mon, Tues, Thurs:
8:00 a.m. (Church)
Wednesday:
7:00 p.m. (Church)
Saturday:
4:30 p.m. (Parish Center)
Sunday:
8:00 a.m. (Church)
9:30 a.m., 11:00 a.m. (Parish Center)
Parish Calendars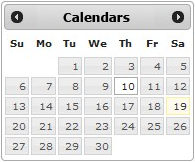 Upcoming Events
October 22-23: Rosary Society Fall Bake Sale Following Mass
October 30: Family Mass - 9:30am @The Parish Center
October 30: Fifth Sunday Rosary - 12:00pm @The Parish Center
October 31: All Saints Day Vigil Mass - 7:00pm @The Church
October 31: Rosary Society Guest Speaker - Topic: Saint Teresa of Calcutta - Following 7:00pm Mass @The Church
November 1: All Saints Day Mass - 8:00am & 7:00 pm @The Church
November 4: First Friday Adoration - 3:00-7:00pm @The Church
November 12: Veteran's Mass - 4:30pm @The Parish Center
November 12-13: Scout Wreath Sale Following Mass
Campaign Progress
Goal: $3,700,000
Parishioners Participating