Welcome to St. Catherine's!
Welcome to the website of the Parish of St. Catherine of Siena! Our parish is a vibrant, growing community with a passion for service and the love of Christ.

Please take some time to look around our site, and be sure to let us know if you have suggestions for improving it. We're glad you joined us!


Parish News and Information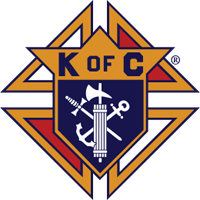 St. Catherine's Knights of Columbus are offering "Good Samaritan Scholarships" to a registered boy and girl parishioner. These Scholarships will be awarded to individuals who have demonstrated the qualities of a "Good Samaritan" through activities they have been involved in with the Church, the community and charitable organizations. Essay applications are due June 1st and more information is available here.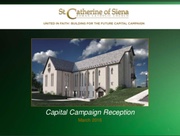 The slide presentation from this month's Capital Campaign Reception is now available for viewing.

It contains important information about our expansion project, including updated renderings of the proposed expanded church, cost estimates, information on pledging and more.

Whether you were at one of the receptions or were unable to attend, this information may help you make a prayerful decision about the level of support you choose as the project moves forward.

Read more...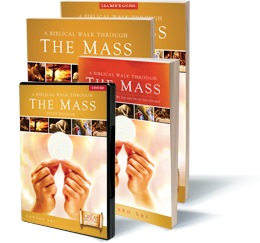 St. Catherine of Siena will start its Spring Bible Study on Tuesday evenings beginning April 12th at 7pm in the Church Undercroft and will meet on the following Tuesdays: 4/12, 4/19, 4/26, 5/10, 5/17, 5/24, 5/31.

This Spring Bible Study, "A Biblical Walk Through the Mass" will take participants on an exciting tour of the Liturgy as it explores the biblical roots of the words and gestures we experience at Mass and explains their profound significance. See, perhaps for the first time, why we say what we say and do what we do every week at Mass. The words and gestures will be seen in a new light, giving new life to the liturgical experience.

Read more...

St. Catherine's will be offering materials from Lighthouse Catholic Media -- a "practical and effective program to help Catholics know their faith." Denise Botto, who is running the program for the parish, said "We all live busy, busy lives. Finding the time to learn about our faith can be difficult." She said the presence of the Lighthouse Media kiosk provides many options to meet parishioners' needs whether it's a CD to listen to on the way to work, a DVD to watch or a book to read. "These items will help deepen your understanding and love for the Catholic faith," said Botto.

To learn more, click here or on the icon on the left side of the St. Catherine's website home page.


Pat Dziubek shared her thoughts on St. Catherine's first Advent Cookie Exchange:
Our Parish Community -- Celebrating the spirit of Advent with our very first Advent Cookie Exchange at our parish center. Participants enjoyed an evening of Christmas cheer while exchanging many delicious homemade confections. All left with at least four dozen cookies and recipes to share with family and friends.

For our families and younger members some family fun was enjoyed with cookie decorating, personalizing their own creations then kicking back to enjoy a movie classic "Mr. Magoo's Christmas Carol."
Read more...
Mass Schedule
Mon, Tues, Thurs:
8:00 a.m. (Church)
Wednesday:
7:00 p.m. (Church)
Saturday:
4:30 p.m. (Parish Center)
Sunday:
8:00 a.m. (Church)
9:30 a.m., 11:00 a.m. (Parish Center)
Parish Calendars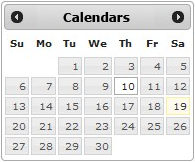 Upcoming Events
May 29: Corpus Christi Procession - Following 11:00am Mass @The Parish Center
June 3: First Friday Exposition of the Blessed Sacrament - 3-7pm @The Church