Welcome to St. Catherine's!
Welcome to the website of the Parish of St. Catherine of Siena! Our parish is a vibrant, growing community with a passion for service and the love of Christ.

Please take some time to look around our site, and be sure to let us know if you have suggestions for improving it. We're glad you joined us!


Parish News and Information
During the week of July 7th through 11th, almost 50 campers age 3-12 participated in this year's Camp St. Catherine Vacation Bible School. Under the theme "SonTreasure Island," campers played and prayed on the grounds of St. Catherine's Parish Center under sunny skies and warm temperatures.

After beginning with Mass each day, camp counselors age 13-17 ushered their flocks through five stations: Bible Stories, Crafts, Music, Games, and Snack Time.

Click here for more, including a special photo gallery.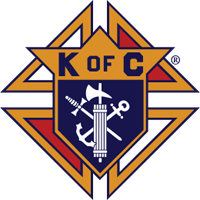 St. Catherine's Knights of Columbus chapter is holding its annual Golf Scramble on August 25th at Beaver Brook Country Club in Annandale. The event begins at 8:30 a.m. and will feature contests for closest to the line, longest drive, pot of gold and hole in one.

Signups are being accepted now; a brochure/registration form is available for download.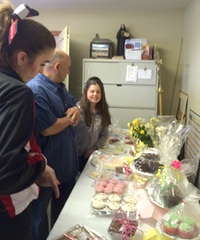 During the weekend of May 3rd and 4th, homemade cakes, pies and other confections captured the hearts and appetites of parishioners at the annual Rosarian spring bake sale. The baked delights by St. Catherine's Rosary Society and teenage bakers garnered sales totaling about $1,300, making it one of the most successful bake sales yet.

Event coordinators Claire and MaryAnn attributed the spirited seasonal theme, as well as the usual high quality of the goodies as the reasons for the impressive sales. As always, Rosarians will take a vote to decide on a meaningful gift for the parish from the proceeds of the sale.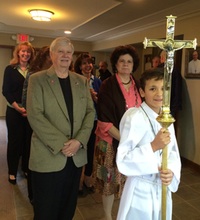 Eleven St. Catherine's parishioners were officially installed as new Ministers of Holy Eucharist during Mass on Sunday, May 4th.

Denise Botto, Monique Dowgin, Patricia Dziubek, Christina Kassebaum, Marie and Joseph G. Kristoff, Maria Prentice, Robert Preston, Cecile Sabatino, Carolyn and Peter Walter received their mandates from Bishop Bootkoski to administer Holy Communion.

Father Chester welcomed them to their new ministry and thanked them for their service to the parish community.
Come join us for a week of fun at SonTreasure Island. Camp St. Catherine will be held July 7 to July 11. The fun begins each day at 9am until 12:30pm. We will play games, do crafts, have snacks, participate in Bible Stories and so much more. You wouldn't want to miss out when the Quakertown Fire Dept. comes to "hose" us all down! Register now!
Mass Schedule
Mon, Tues, Thurs:
8:00 a.m. (Church)
Wednesday:
7:00 p.m. (Church)
Saturday:
4:30 p.m. (Parish Center)
Sunday:
8:00 a.m. (Church)
9:30 a.m., 11:00 a.m. (Parish Center)
Parish Calendars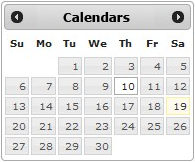 Upcoming Events