Welcome to St. Catherine's!
Welcome to the website of the Parish of St. Catherine of Siena! Our parish is a vibrant, growing community with a passion for service and the love of Christ.

Please take some time to look around our site, and be sure to let us know if you have suggestions for improving it. We're glad you joined us!


Parish News and Information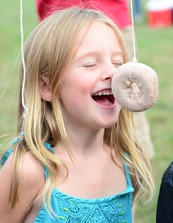 Loretta Cuccia provided this report from our parish picnic:

Almost 400 parishioners attended St. Catherine's Church Picnic on September 14th. Among the guests was Elizabeth Blatterspiel, a long-time sacristan at St. Catherine's. The additions of a silent auction, chili cook-off and prayer shawl ministry scarf sale contributed to the communal atmosphere.

Read more...



Our parish is at a critical crossroads. After much discussion, research and data collection, our community has expressed a strong desire to expand our original church building. The surveys, focus groups and town hall meetings that have been recently conducted provided us some baseline indications that our parish community is willing to financially support this undertaking. However, such general information cannot be the basis of making such an important decision.

Please read the letter from the Parish Steering Committee and respond via the online form linked from it. In order to make an informed decision on how -- or if -- we should move forward, your response is needed. Please reply no later than Sunday, October 26th. [UPDATE: The deadline for online submissions has been extended until Friday, October 31st.]

Read more...



If you participated in the original Vision of Our Future Campaign and are eligible for a brick on the Founders' Walkway, you can now submit your inscription request via our online form.

Read more...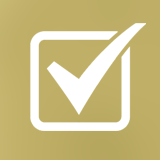 St. Catherine of Siena's Vision of Our Future campaign was the single capital fund raising effort in our 23-year history. Through the generosity and sacrifice of our parishioners it was very successful and allowed us to accommodate the needs of this growing faith filled community. During the ensuing years many participants continued to support that vision. New parishioners, who joined the parish after the original campaign closed, have also made significant contributions.

The campaign included the construction of a Founders' Walkway that would permanently recognize the families who generously pledged their financial support. We are very pleased to announce that the recognition criterion for the Founders' Walkway has been dramatically expanded. In addition to the original contributors, parishioners who have contributed $1,000 or more during the thirteen years since the original campaign ended will also to be recognized.

(Read more...)
During the week of July 7th through 11th, almost 50 campers age 3-12 participated in this year's Camp St. Catherine Vacation Bible School. Under the theme "SonTreasure Island," campers played and prayed on the grounds of St. Catherine's Parish Center under sunny skies and warm temperatures.

After beginning with Mass each day, camp counselors age 13-17 ushered their flocks through five stations: Bible Stories, Crafts, Music, Games, and Snack Time.

Click here for more, including a special photo gallery.
Mass Schedule
Mon, Tues, Thurs:
8:00 a.m. (Church)
Wednesday:
7:00 p.m. (Church)
Saturday:
4:30 p.m. (Parish Center)
Sunday:
8:00 a.m. (Church)
9:30 a.m., 11:00 a.m. (Parish Center)
Parish Calendars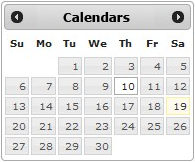 Upcoming Events
Dec. 5: First Friday Adoration - 3pm-7pm @Church
Dec. 8: Immaculate Conception - Mass 8am & 7pm @Church
Dec. 13-14: Prayer Shawl Ministry Sale - Following Mass @The Parish Center
Dec. 14: - Parish Advent Retreat - 1:30pm-4pm @The Parish Center