Welcome to St. Catherine's!
Welcome to the website of the Parish of St. Catherine of Siena! Our parish is a vibrant, growing community with a passion for service and the love of Christ.

Please take some time to look around our site, and be sure to let us know if you have suggestions for improving it. We're glad you joined us!


Parish News and Information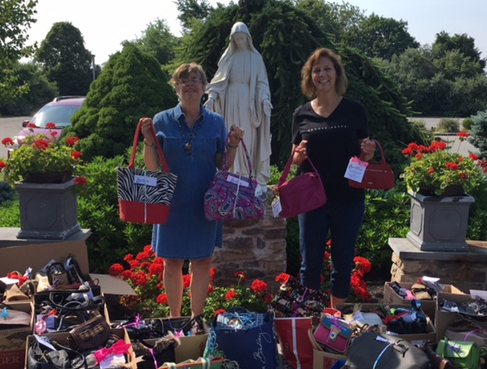 St. Catherine's Rosary Society is partnering with the New Jersey Chapter of Lynda's Helping Handbags. The Rosary Society says it's "well on its way to collecting and filling 150 new and gently used handbags for women and teens." The handbags will be donated to the Women's Transition Center of Phillipsburg and the Domestic Abuse and Sexual Assault Crisis Center of Warren County.

Read more...
Please note that as of July 1st ALL Masses will be at the Parish Center.

All Church activities will be relocated to the Parish Center. Please check with your respective ministries and the church calendar regarding meeting dates and times as there will be changes.

The Parish Office has also been relocated to the Parish Center. Phone numbers and office hours remain the same.
Our Parish Expansion Project was officially kicked off with a Groundbreaking ceremony on June 25th with a final Sunday Mass in the existing church building.

NJ.com covered the groundbreaking, reporting on Bishop Emeritus Paul Bootkoski's call for parishioners 'to celebrate the growth of our parish through the generations,' as he recalled the generous 1991 gift of a new church to the Catholic families in the area from a donation made by the late John W. and Catherine Raymonds."

Read more...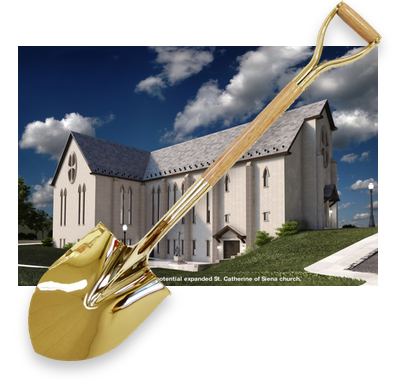 We request the honor of your presence at the Groundbreaking Ceremony for the expansion of St. Catherine of Siena Church

Sunday, June 25th
Mass at 1 p.m. followed at 2 p.m. by Groundbreaking Ceremony
2 White Bridge Rd., Pittstown, NJ

Join us for refreshments and fellowship.

It is with great pleasure that St. Catherine's would like to inform you of a Matching Gift Challenge. A small group of generous parishioners has made additional gifts totaling up to $20,000 to be used to match all new donations to the capital campaign from July 1st through September 1st, 2017. In essence every new dollar you donate will be doubled.

This is an exceptional opportunity to raise much needed funds for our church construction and we would like to especially encourage all those who have not yet contributed and those who have considered increasing their donation to take advantage of this unique moment.

You may mail or drop off your matching gift donation to the Parish Office or place your gift into the offertory basket at any Mass.

All donations must be explicitly marked "Matching Gift Challenge." Please mark the memo line of your check in recognition towards the Challenge.

As always, we greatly and sincerely appreciate your generosity.

Sincerely,

--St. Catherine's Stewardship and Steering Committees and Pastoral Council
Mass Schedule
Mon, Tues, Thurs:
8:00 a.m. (Church)
Wednesday:
7:00 p.m. (Church)
Saturday:
4:30 p.m. (Parish Center)
Sunday:
8:00 a.m. (Church)
9:30 a.m., 11:00 a.m. (Parish Center)
Parish Calendars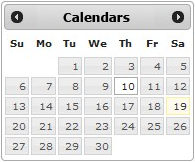 Upcoming Events
August 4: First Friday Adoration - 3:00pm-7:00pm @The Parish Center
August 14: Vigil Mass-The Assumption of the Blessed Virgin Mary - 7:00pm @The Parish Center
August 15: Mass-The Assumption of the Blessed Virgin Mary - 8:00am & 7:00pm @The Parish Center
Campaign Progress
Goal: $3,100,765
Parishioners Participating